We are months into a global pandemic. We are experiencing increasing levels of civil unrest. We have been quarantined, put under curfew and exposed, yet again, to some of our nation's most unforgivable sins.

A virus is spreading, cities have been set on fire and while some segments of our population are suffering at an unacceptably disproportionate rate, it's clear that on the whole, America is not well. Our country is under siege. And our workforces are drained and strained when we need them to be at their best. Mental health. Financial wellness. Even a simple sense of security. They have all been impacted in negative ways. And with this unfortunate backdrop, there are some who are actively questioning the value of investing in wellness.
These experts say wellness isn't worth the effort. With all due respect, I would like to respond by saying wellness is more important than ever. Before you decide if you agree with me, let's make sure we are comparing apples to apples.

For the most part, our industry has been collectively moving toward a more comprehensive view of the term. I really like the work WELCOA has done in this area. You can view their definition of wellness here.
I find it less and less necessary to make this point as time goes by, but to avoid confusion out of the gate, wellness must be defined holistically as any facet of our lives that affects our health and happiness. This includes physical, emotional, social and financial factors. In other words, we aren't just talking about exercise and nutrition here. Wellness is bigger and broader than that. Or at least it should be.

Consider these stats:
To summarize, we're not doing so well.

The recent cries to "pull the plug" are largely centered on whether we can expect wellness to deliver a financial ROI. Do I believe that wellness can generate ROI over the long term? Yes I do. Do I believe that wellness can positively affect risk migration and dramatically reduce the number of health risks within a population? Yes I do.
It has always been hard to win the ROI argument. It makes intuitive sense that healthy workers will cost less and perform better. When it comes to measuring that, things can go sideways very quickly. I firmly believe you can demonstrate directional ROI from wellness programming, if you smartly design your measurement methodology. And there will be some noise and some leaps of faith involved as well. It's the nature of the work we do.
But I'm not here today to debate the financial ROI of wellness. In part because I don't believe there are many people interested in that. It's not the right question to be asking at the moment.
In a recent survey conducted by CHC Wellbeing and WELCOA, only 9 percent of employers ranked financial ROI as their top priority for wellness. Instead, nearly half of employers (47 percent) said driving employee engagement was the most important outcome.

The value proposition of wellness goes far beyond a direct financial ROI based on reduced healthcare costs. A well-executed wellness program can help reduce turnover, which costs U.S. employers over $1 Trillion a year. It can help boost engagement, as employees with higher wellbeing are almost twice as likely to be engaged and enjoy their work. It can be used as an effective recruiting tool for new employees AND customers. A large percentage of Americans prefer to work for, and do business with, brands that are socially responsible and mission-driven. The number one way they determine if a company is purposeful? They look at how it treats its employees. Wellness isn't the only indicator of how you treat employees, obviously. But it can be an important one.
Even if your wellness program were to capture a sliver of the potential value from this range of benefits: reduced costs, reduced health risks, improved productivity, reduced turnover, improved recruitment, better engagement and an enhanced brand image, your program will pay for itself over, and over, and over again.
Let's take this to the next level. In the era of COVID-19, the opportunities for impact are greater than ever. According to a recent CDC report, 32% of Americans who have died from COVID-19 have diabetes. In fact, the top three underlying conditions that impact the severity of coronavirus outcomes are diabetes, obesity and hypertension. In North America, 28 percent of the population have at least one underlying condition that increases the risk of developing a severe case of Covid-19 if infected.
These underlying conditions are specifically addressed through wellness programming.
This fall, we will likely see a collision of the flu and a second wave of coronavirus, creating a perfect storm for workplace disruption shortly after returning to work from quarantine. It seems fairly straightforward to see the necessity of ensuring your organization is offering flu shots, conducting health screenings and doing everything you can to improve the resilience of your workforce.

Not all wellness programs are created equally. In fact, most don't meet the threshold of what I would consider a robust and effective approach. There are more shades of wellness available in the market than you can fathom. So, when we argue the merits of wellness, we have to be clear on what type of program we are examining.
The first characteristic of a meaningful program is strategy. This seems obvious, but it isn't as common as you would think. The WELCOA/CHC Wellbeing study showed that companies with a multi-year strategic plan in place are 50 percent more likely to report success with wellness. Unfortunately, less than half of employers have done the work.
Wellness also has to be a year-long effort. Continuous engagement in wellness over the course of a year is required to see meaningful results. You have to have the right tools available, the right incentives in place and the right culture for supporting your wellness efforts. You can't just conduct a health screening and let individuals find their own path until it's time to screen again.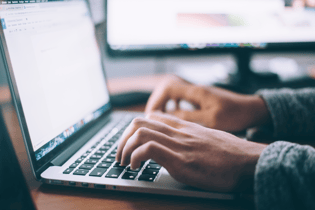 Your program has to be personalized, both at the organization and individual level. This is even more true in the times we are living. Your program should take into consideration how much your geography has been impacted by COVID-19 and civil unrest in recent months, the socio-economic makeup of your workforce, the historical strength of your company's culture and past wellness efforts, and the type of work your employees are asked to do. It must allow for personalized pathways for individuals, so they can get exactly what they need.
And you have to be committed for the long haul. This means true buy-in from senior leadership and patience with the process. Wellness is not a short-term fix. That doesn't mean it isn't worth the wait. You can't pass judgement on your progress until you have three or more years of data to compare.
Many of the programs that come up short in peer reviewed journals or other reports, are missing one or more of these critical elements. When wellness doesn't work, it almost always leads back to faulty execution or a flimsy excuse of what wellness is supposed to be. When wellness is done right, it works well.
So, where do you stand?
Moving forward, your employees need to feel safe. They need to be supported. They need to have tools for addressing their physical, emotional, social and financial wellbeing. According to one study, 41 percent of Americans say that improving their health and wellbeing will be a priority post-pandemic. And they are expecting their employer to help them.
So, I'll close with a simple question. Is it time to pull the plug on corporate wellness, or is wellness more important than ever? Any organization who is serious about surviving our current crisis and thriving in the long-run should consider their answer carefully. Because what you do next matters.