Welcome Part Five of our special series "Going Beyond" where we'll be challenging the status quo in the wellness industry with fresh thinking, new approaches and increased accountability.
There was a time when companies believed creating a culture of health was the ticket to higher performance. They began offering healthy snacks in vending machines and plastering their offices with motivational posters. While these actions are positive steps, we have to push further to achieve true potential. To create a place where people do their best work, you have to foster a state of personal wellbeing in individuals and establish organizational trustworthiness, both among individuals and teams, as well as with overall leadership.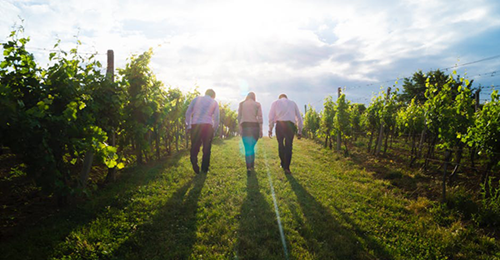 According to author and research Paul Zak, "By fostering organizational trust, you can increase employees' productivity and energy levels, improve collaboration and cultivate a happier, more loyal workforce." In his book, Trust Factor, Zak shares the extraordinary value of trust as a driver of high-performing organizations.
Consider these statistics from Zak's research:
Compared to people at low-trust companies, people at high-trust companies report
76% more engagement
74% less stress
29% greater life satisfaction
13% fewer sick days
Your wellbeing strategy should squarely contribute to the overall trustworthiness of your organization. It should enable an environment where individuals are connecting in new ways, coming together for common goals and engaging in healthier habits. It should be an environment where individuals take accountability for their own wellbeing and start making daily choices that positively improve their lives and their ability to do great work.
When you pour into the physical, emotional, social and financial wellbeing of your employees, you not only gain a workforce that feels well and performs well. You also generate loyalty, engagement and most importantly, trust.
<<< Read Part Four of Going Beyond: From Incentives to Rewards, A New Platform
Stay tuned to our series on Going Beyond for more guidance on how you can help your organization, and your employees, reach true potential. Also, check out our whitepaper The Roadmap to True Potential for a one-stop guide to going beyond.