Seasoned Veteran in Finance, Technology and Operations to Steer Expansion of Chicago-Based Wellbeing Leader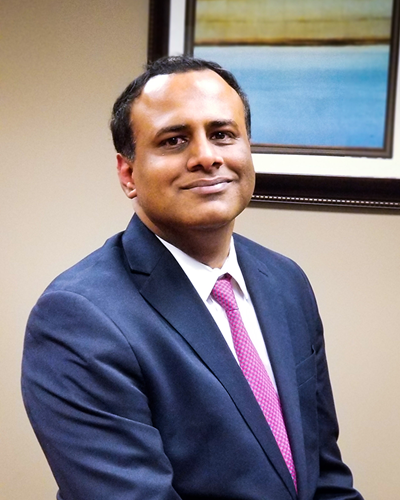 CHICAGO--(BUSINESS WIRE)--CHC Wellbeing announced today that it has tapped Ramki Ramanarayanan as Chief Executive Officer. Based in Chicago, CHC works nationally to help individuals and organizations go beyond wellness to true potential.
The addition of Ramanarayanan to the company's leadership team comes on the heels of significant investments in infrastructure and expanded capabilities, including redesigned suite of digital and mobile wellbeing delivery tools, a refined rewards platform and the addition of several focused programs for financial and emotional wellbeing.
"CHC Wellbeing has strongly positioned itself as an impactful wellbeing partner to organizations and their employees, and I'm honored to join their pursuit to go beyond wellness to true potential," said Ramanarayanan. "My responsibility is to grow our company, while ensuring that we maintain our reputation as a transparent, accountable partner that always delivers results to our clients."
Ramanarayanan's appointment underscores CHC Wellbeing's commitment to develop and deliver solutions that are centered on measurable financial impact, smart use of advanced technologies and unmatched operational excellence.
Ramanarayanan brings some two decades of diverse experience in investment banking, software and operations to CHC Wellbeing. His previous experience includes leadership roles at Metropolitan Capital Bank & Trust, Occam's Advisory and ReserveBar.com, and client advisory roles at Robert W. Baird & Co. and Wells Fargo Securities. He holds an MBA degree from Duke University's Fuqua School of Business.
"CHC Wellbeing has a long history of fueling innovation and positive change within the wellness, and now wellbeing, industry," said Ramanarayanan. "Organizations need better choices. They need more confidence in the partners they choose. They need to see more engaging solutions and meaningful returns on their investments. We are consistently providing tangible, measurable value to our clients and proving that a strategic approach to wellbeing can significantly reduce costs while improving productivity."
About CHC Wellbeing
CHC Wellbeing goes beyond wellness to true potential, helping individuals excel in every facet of their lives: physically, emotionally, socially and financially. With a proven track record of serving over a thousand clients, our evidence-based wellbeing strategies reduce benchmark wellbeing risks by 25 percent while shaping a culture of organizational trustworthiness and embedding a state of personal wellbeing. We help organizations reduce costs, improve productivity and nurture an environment where people do their best work. Learn how you can reach your true potential by visiting www.chcw.com.
For further information regarding this release or CHC Wellbeing, contact Barbara Freund at bfreund@chcw.com.